Profile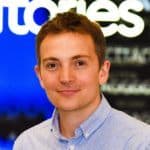 Richard Milne
Curriculum Vitae
Work History

University College London, Birkbeck University and the University of Sheffield. I've also taught English, worked on a campsite, in a gym, a bar and a GP surgery.

Current Job

Senior social scientist at the Wellcome Genome Campus and researcher in the Institute of Public Health at the University of Cambridge

Employer

The Society and Ethics Research group at the Wellcome Genome Campus are a group of academics working in a non-profit research institute, who explore the ethical, legal and social issues raised by genomics.  As part of Connecting Science, our collective mission is to inspire new thinking, spark conversation and support learning by drawing on the ground-breaking research taking place on the Wellcome Genome Campus, Cambridge.
Favourite thing to do in my job: Spending time with members of the public, thinking about science, and with scientists, thinking about the public

About Me: I live with my wife and son in Cambridge

Read more

I grew up in the North-East, just outside Durham. I left to go to university in London and have never quite managed to make it any further north again.  I now live in Cambridge and work at Connecting Science at the Wellcome Genome Campus outside Cambridge, and at the Institute of Public Health at the University of Cambridge. My work often means that I'm a social scientist surrounded by scientists, which I always find absolutely fascinating.

My Work: My research looks at social and ethical questions about the relationship between biology and society - I'm particularly interested in questions related to Alzheimer's disease, genomics and how people share and use data.

My Typical Day: Lots of time on my computer, writing papers, looking at data and sending emails, speaking to colleagues in the UK and around the world, a bit of teaching, maybe giving presentations about my work and listening to others talk about their research.

Read more

My days are pretty varied. Most days I'm based in my office at Hinxton or Cambridge, so they start with a cycle to work. I'll usually start with catching up on emails, which can take far too long, and working out what's on my list of things to do. This is usually running at least a few weeks behind!  I'm often out and about in meetings or at conferences, and I work on a couple of European projects, so I spend time on the phone or Skype with colleagues from these.  Otherwise, I'll try and go through some of the data I'm currently working on and get it together for publication, or work on edits to articles that I've received back from scientific journals.  If I'm lucky, I get to work at home a couple of days a week, writing up my research, analysing data, drinking coffee and occasionally visiting the bakery round the corner.

My Interview

My favourite CHRISTMAS LECTURE memory is:

Richard Dawkins' lectures in 1991 came just as I was starting to get interested in genetics and biology

How would you describe yourself in 3 words?

Fascinated, enthusiastic, determined

What or who inspired you to follow your career?

I got interested in genetics by reading books and seeing talks by Steve Jones and Richard Dawkins, and have seen Jurassic Park more times than I can count. But it was my undergraduate (and later PhD) supervisor who helped me think about the interesting questions around biology, genetics and society.

What was your favourite subject at school?

History and biology (we didn't do sociology) - and I've basically been looking for a middle ground between these ever since

What did you want to be after you left school?

A scientist

Were you ever in trouble at school?

Me? No, of course not

Who is your favourite singer or band?

I'm a product of the 1990s, so Oasis, Blur and the rest

What is the most fun thing you've done?

Cycling the length of France, which was really fun. And sore.

Tell us a joke.

My son's favourite: What's brown and sticky? A stick

My profile link:
https://ias.im/u.195130
---
---
---
---
---